Beamopoly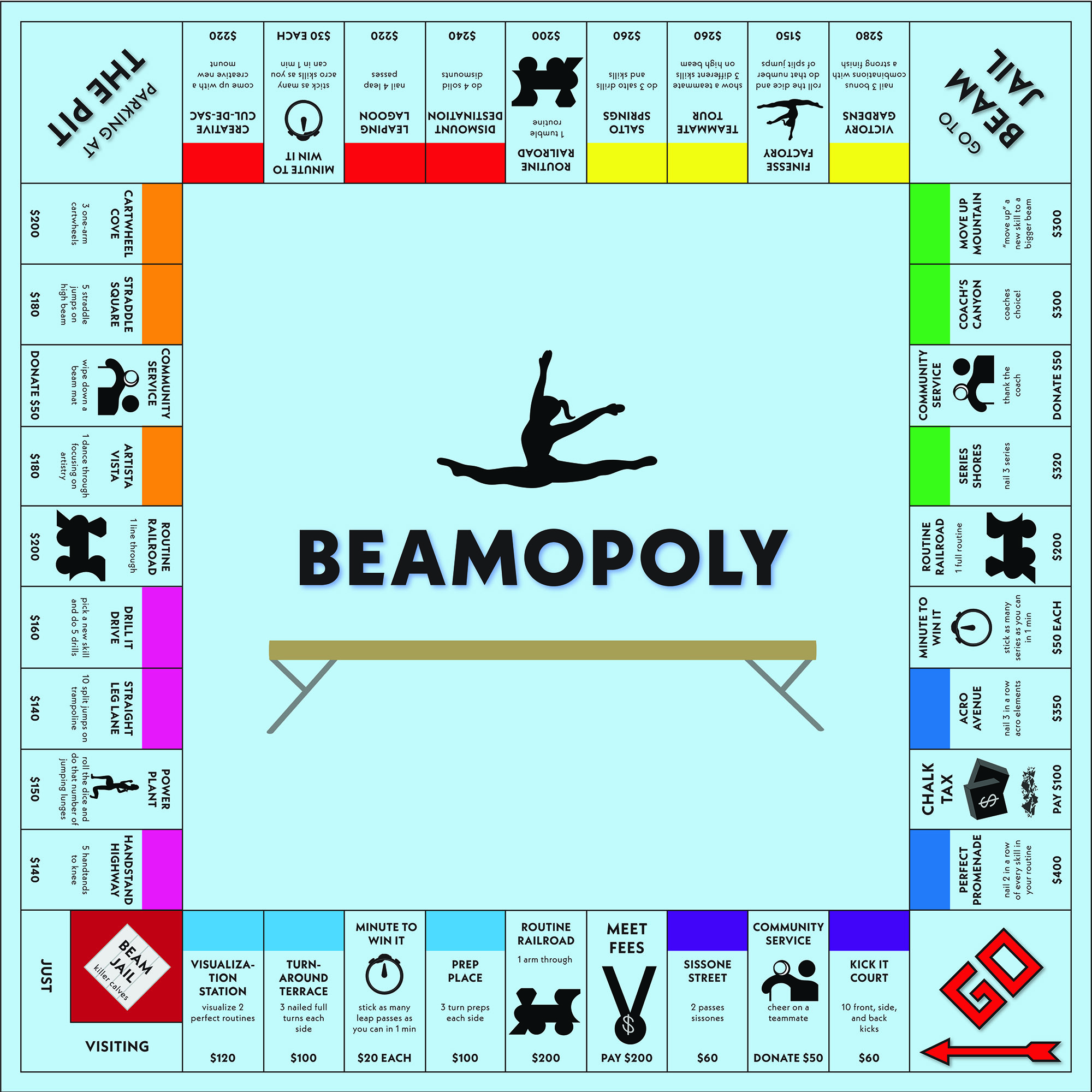 My gymnastics coach offered me a project… to recreate the board game Monopoly and adapt it to gymnastics. The result: Beamopoly!
I used Adobe illustrator to design the board, and I based it largely off the original Monopoly game. However, all of the spaces have original and playful names. My personal favorites are Perfect Promenade, Cartwheel Cove, Artista Vista, and Victory Gardens.
I also designed original graphics to fit the theme. These include the leaping gymnast, clock, meet fees icon, chalk tax icon, and power plant icon. Overall, it was a fun project to make and even more fun to play on beam!
---
---