Nike Internship
During summer 2021, I had the incredible opportunity to work with Nike as an intern on the Global EKIN Education & Experience team. In short, I helped set the global strategy for training and development of store associates.
The internship was virtual due to the COVID-19 pandemic, so I worked full time from University of Florida while still training with the Gators gymnastics team. Nevertheless, the summer was incredible. The 10-week internship flew by, and it was jam-packed with personal and professional growth.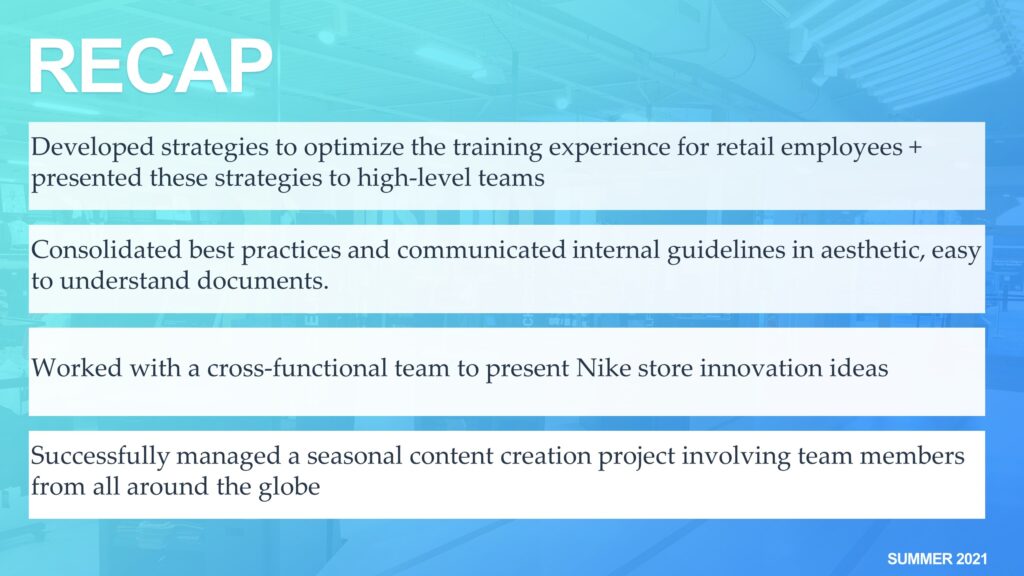 ---
My main project involved building an "Educational Content Evolution" presentation. I aimed to optimize the training experience for Gen Z retail employees (a.k.a. athletes) – making it feel more instant, immersive, and social. I researched digital training best practices, gathered input from people around the company, and constructed several innovative ideas around the topic.
Toward the end of the summer, I earned the opportunity to present in front of a team of smiling senior directors, plus 4 other high-level teams – totaling at least 100 individuals who heard my presentation live in various meetings! My goal was to energize Nike team members in thinking about the future of the Nike athlete experience, and based on the superb feedback I received, I am confident my work made an impact!
Note: I cannot share my full project for company confidentiality reasons
---
Aside from my main project, I worked on several other workstreams while at Nike. I…
created visually appealing and easy-to-understand documents that shared best practices and team guidelines

competed in an internship program competition. It involved working with a cross-functional team of interns to present Nike store innovation ideas

acted as a project manager and worked with EKIN team members from all around the world, which greatly expanded my cross-cultural communication skills

and so much more!
---
INTERNSHIP HIGHLIGHT REEL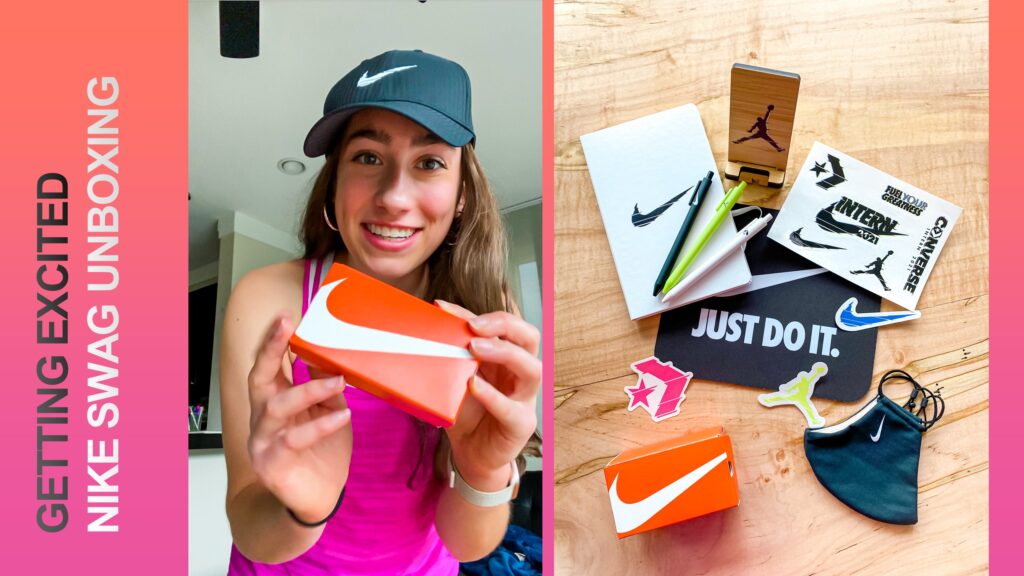 I received some really cool Nike swag the week before my internship began, so I had fun making this unboxing video!
A snapshot of three projects I worked on: consolidating team best practices, sharing internal guidelines, and streamlining content creation.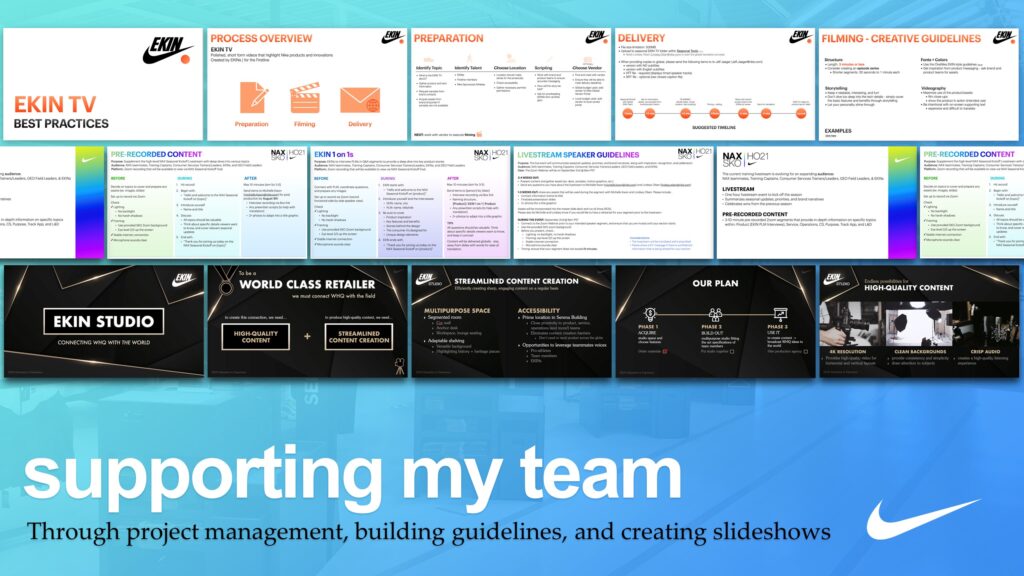 I had fun working with other interns from around the company to suggest Nike store innovation ideas within an internship program competition.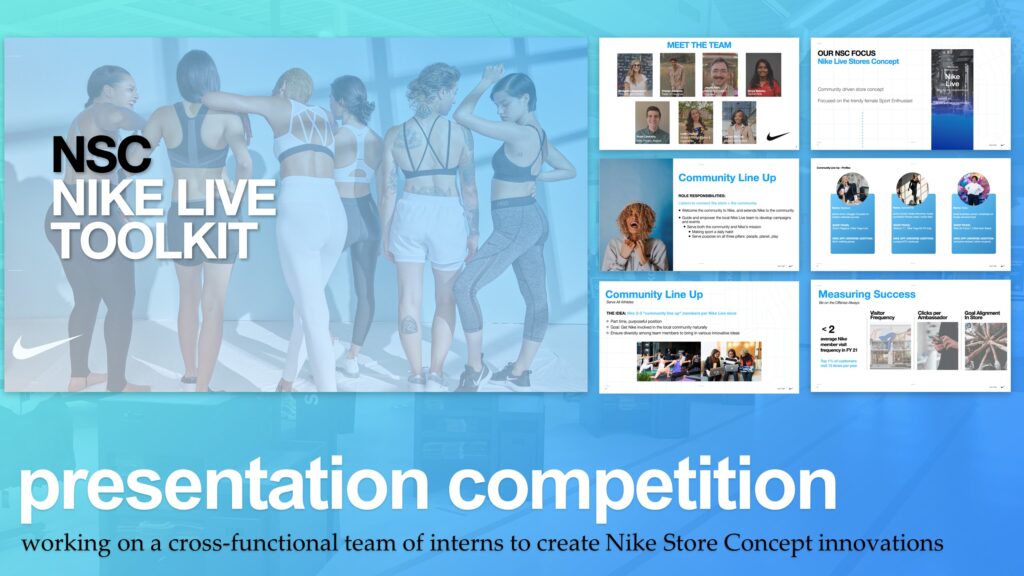 I truly enjoyed working on my "Educational Content Evolution" project.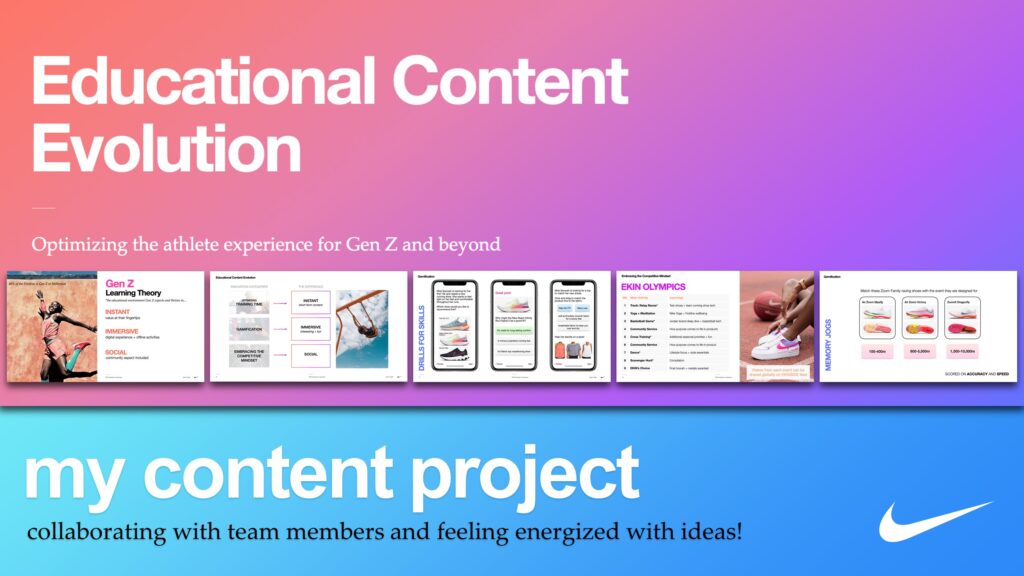 I especially loved getting to share my ideas and seeing the impact they made!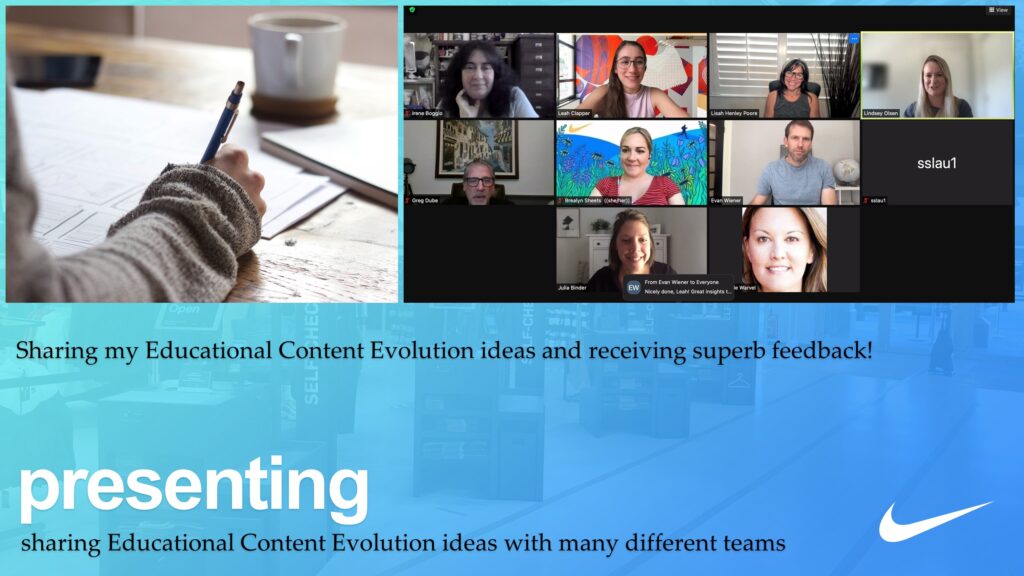 All in all, the internship was amazing 🙂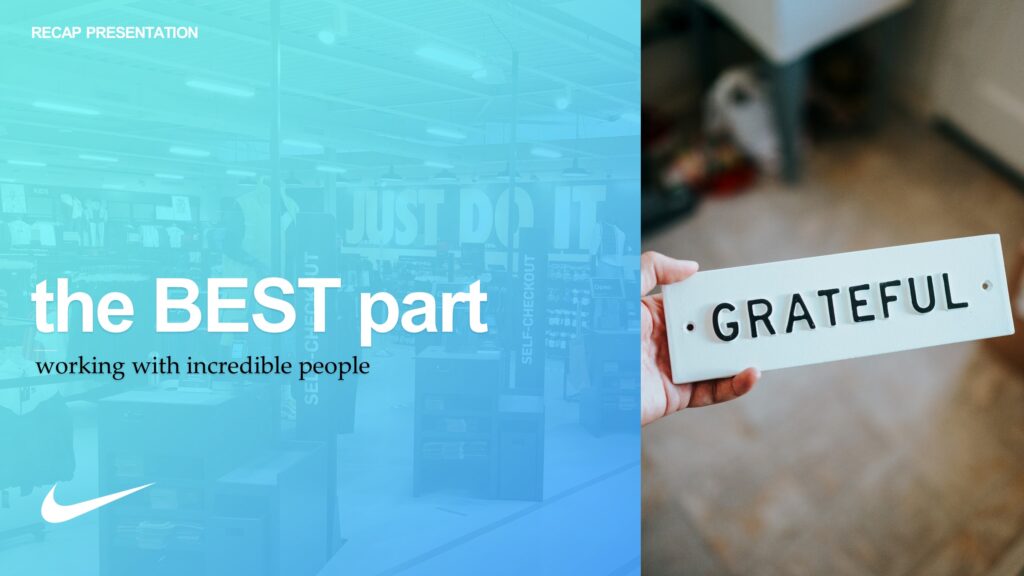 ---
---