Hello! I am Leah Clapper, a 4-foot-11-inch girl with a big personality.
Throughout my entire life, I have been extremely energetic. I fell in love with gymnastics at a young age, and I used to spend hours somersaulting and cartwheeling around my family's living room (even during dinner). With countless hours of practice and years of hard work, I got to where I am today: competing on the University of Florida gymnastics team! I am so grateful for the opportunity to be a Gator and leave a legacy with my teammates.
My creative nature coupled with my strong analytical skills has led me to the College of Journalism and Communications. I just graduated with bachelor's degree in advertising, and I am working toward my master's degree in mass communication.
I love exercising because it makes me feel like I am on top of the world, and I hope to stay involved with athletics when I graduate college. I am keeping my career goals open, but I plan on continuing to use my platform to empower young athletes.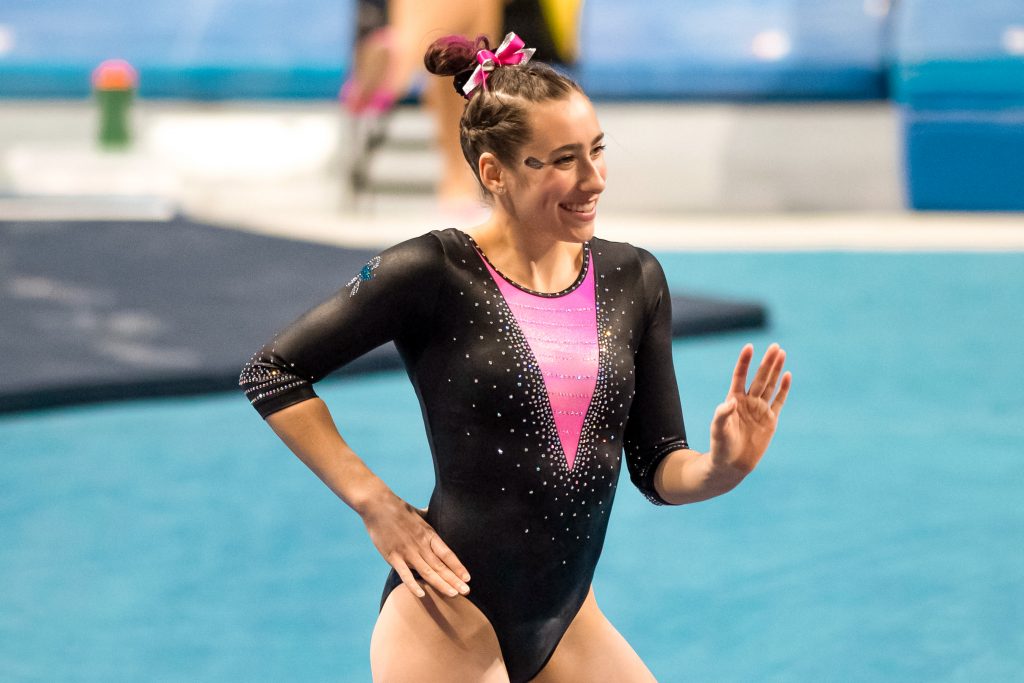 As of now, I channel my energy into working on ambitious projects and doing intentional physical activity. I am passionately focused on becoming the best student, athlete and person I can be. With this, I run my own food blog, Zest & Finesse, where I inspire others to live a balanced lifestyle and fuel up with nutritious and delicious food alongside me. I spend a lot of time in the kitchen, and I enjoy experimenting with new recipes and sharing my creations (not to mention, eating delicious food). My favorite foods are burrito bowls, apple-cinnamon anything, and (ooey-gooey) brownies.
I also launched my own gymnastics podcast, Zest & Progress, where I uncover athlete's stories of resilience, energy, and self-confidence. I hope to energize listeners to create positive change in their own life and the world around them!
Other activities I enjoy include…
Listening to educational and motivational podcasts

Taking long walks and bike rides

Singing in the shower

Dancing

Working out

Decorating and interior design

Painting and other artwork

Skiing with my family

Making people smile

Travelling and experiencing new things
Here are some qualities I display…
Efficiency – you guessed right, I'm the girl who will turn in schoolwork right after the assignment is posted, and I tend to go above and beyond the expectations. For example, I made an entire sketchbook video for an extra credit project in high school. 
Determination – Practicing gymnastics taught me determination at an early age, and I've been setting goals and working toward them ever since – in all areas of my life. I've been getting back up and learning from my mistakes from the first time I split the beam onward.
Ambition – I am always looking for a new challenge or project to tackle, and I love staying busy.
Organization – I have to-do lists galore and labels for everything. Of course, I cannot stand anything being left out in my apartment.
Positivity – I take pride in trying to enjoy every moment, and whatever I'm striving for, I look for joy in the process.  Moreover, I always try to look at the bright side and learn from every situation. 
Overall, I am a lively optimist, and I cannot wait to see what the future holds!
Thanks for reading!
Check out my portfolio page to view some of my work!
Check out my social media to stay up-to-date on my lifestyle…